10.6.6. Provide mentoring/counselling/peer support programmes to support students, staff, faculty from underrepresented groups.
Lebanese University promotes the social, economic and political inclusion of all, irrespective of age, sex, disability, race, ethnicity, origin, religion or economic or another status.
Principally, the core values of the Lebanese University, as a public free access institution, include equality of all, regardless of ethnicity, religion, disability or gender. According to the above, the Lebanese University have built some campuses and implemented many branches of its faculty on all the Lebanese territory, in order to reduce inequalities and to give equal chances to all students resident in Lebanon to access to the higher education. So even the students with modest financial capabilities could pursue their higher studies. Moreover, the Lebanese University put a plan to build more campuses in new areas in order to give more chance to all students willing to continue their studies, knowing that the number of enrolled students at the Lebanese University is increasing gradually, and knowing that the Syrian refugee crisis that affected Lebanon, requires more premises and more campuses covering the higher educational needs.
Mentoring Program
This program allows senior students to benefit from the experience and guidance of alumni in their professional and career development.
Registration
If you are an alumnus/a or a student interested in participating in the Alumni Mentoring Program (AMP), please fill out the online registration form, providing your contact information and background relevant to your interests, preferred means of communication and career goals.
Matching Process
Once you have registered online, a committee will analyze the submitted information to determine your optimal match. The program's administration will then notify you of your mentor/student and provide you with all relevant background and contact information.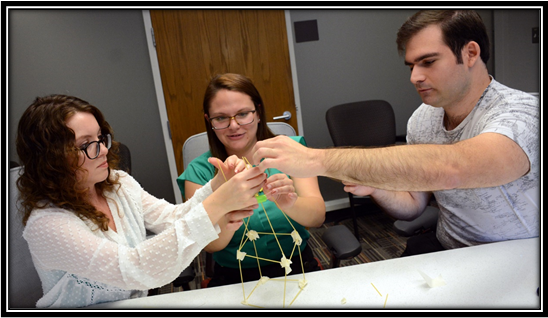 The Lebanese Universities and their efforts towards deprived local communities and refugees
On March 14th 2019 was inaugurated, the two R-SOS units respectively at the Lebanese University and Holy Spirit University of Kaslik. The Refugee Student Operational Support Units (R-SOS) are created within each project partner university to provide them a fundamental tool to structure specific services supporting the refugee students and other students from deprived communities (including local students) in resuming their academic or training path. Thanks to the institutional commitment of the two Lebanese universities and thanks to the support of both leaderships, the main RESCUE related problems have constantly been exceeded for the benefit of the consortium activities. Not an easy task to achieve, but thanks to both Universities representatives (Prof. Asma Chamli and Zalpha Ayoubi from UL side and Prof. Hoda Nehme and Ms. Clemence Drouet on the USEK side) today the R-SOS are a tangible and concrete reality also in Lebanon after having opened in Duhok and Zarqa.
Fulbright Junior Faculty Development Program
The Fulbright Junior Faculty Development Program will bring young professors from Lebanon to the United States for faculty development, mentoring, and cultural exchange activities in the fields of Rural and Economic Development and English Language including linguistics and Teaching of English as a Foreign Language (TEFL). During this 10-week program, professors will be introduced to new teaching and research methods, observe classes, attend seminars, and develop linkages with American faculty through weekly mentoring sessions.
Young university professors who are Lebanese or long-term Palestinian residents in Lebanon having a minimum of an MA/MS degree with at least five years of university-level teaching experience OR a Ph.D. and no more than five years of teaching experience. MA/MS holders who are currently enrolled in a doctoral program must possess at least three years of teaching experience.
The program is a great opportunity for young professors that would build their capacities and advance their skills to better serve their home universities in Lebanon.
At the Lebanese University, students with special needs are taken into consideration through measures taken by the faculties according to their capabilities and according to the nature of health conditions, including:
Securing private rooms and providing additional teaching hours.

Providing books, lectures and exams in large font.

Securing university materials on audio tapes.
Securing someone to write during the exam.

Allowing cars for people with special needs to enter the campus and facilitating their movement on-campus, particularly through elevators.

Providing extra time for exams and facilitating the access of the electric wheelchair to the lecture hall.
Exemption from some tuition fees.
A number of the university buildings is designed taking into consideration the requirements for people with special needs through corridors, ramps, toilets, etc.